Robust Theme
Dec 09, 2019
2020-04-08 7:40
Robust Theme
"
Dubsado: 5 Reasons It's The Best CRM For Your Small Business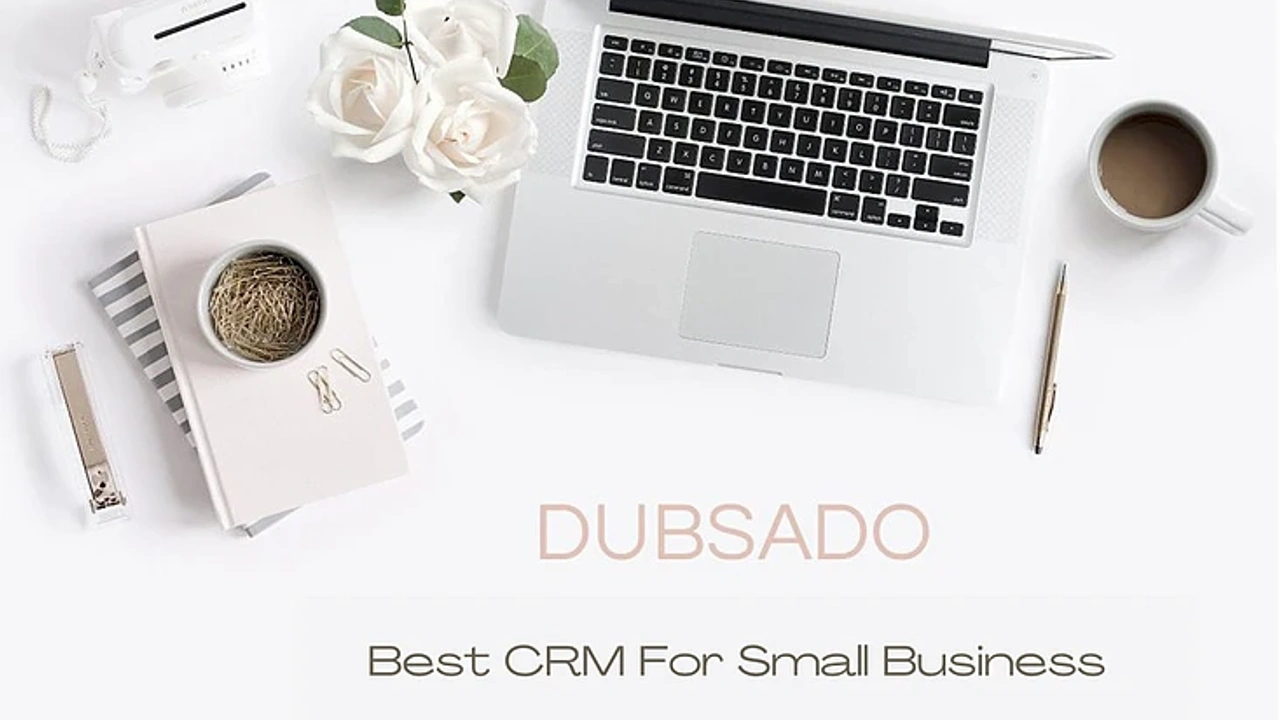 Why Is Dubsado The Best CRM For Small Business
There are many CRM assistance products available, but you will be hard-pressed to find any that offer as many of the features as Dubsado, the best CRM for small businesses. From contracts, client portals and invoicing, to automation of workflows, follow-up with questionnaires based on client inputs, lead tracking, and even calendar synchronization; Dubsado is your one-stop-shop! But you need to do extensive research for everything you do for your business. Whether it is buying software or hiring an employee. So here are some points that would help you with that.
Features:
- One of the best features is that your own brand will always be at the front and center. There will be no Dubsado branding on your invoices, emails, etc! This allows the focus to be on you and your company in all aspects of your client relations! Your emails will be sent from your email address as well.
- You can begin your lead captures from the jump and create canned emails for any aspect of your client interaction that you deem necessary! Think of the time you can save with an automated invoice as soon as the contracts are signed, and a follow-up thank you when payments are received. The personal touch will leave your clients feeling that they are well looked after. This small business CRM will let you devote your time to advancing your business by automating a lot of tasks.
- Come tax season, you are going to love the bookkeeping feature that is included in the package to keep all of your information in one place and easily updated as new clients and invoices are fulfilled. The ability to connect to QuickBooks is going to really make this system pay for itself, in your small business!
High-Light of Dubsado:
All of these are very great reasons to make Dubsado the best CRM for small businesses, but it's the customer service that has everyone go gaga over them! Super quick email response times and frequent webinars are just a few of the things that Dubsado users cannot stop raving about! Need more help? You can also set up a one-on-one onboarding meeting.
And It Doesn't End Here:
This CRM for small business is offering everyone a free trial (with no credit card required) to manage up to 3 clients is a solid strategy to create easy access to all possible clientele to experience what you can offer them!
Once you are sold on the amazing benefits this service provides you can choose from a $35/month plan that allows for unlimited projects and clients and up to 3 additional users or a yearly plan for $350 (allowing the customer a sizeable discount if able to prepay in advance for the entirety of the year!) There are a few customizations you can also add to upgrade your options, but there are the core plans.
Want to know more about how you can implement this best CRM for your small business? Contact us here. We won't charge for sharing knowledge.