Robust Theme
Dec 09, 2019
2020-04-08 7:40
Robust Theme
"
Spicy Social Media Updates In December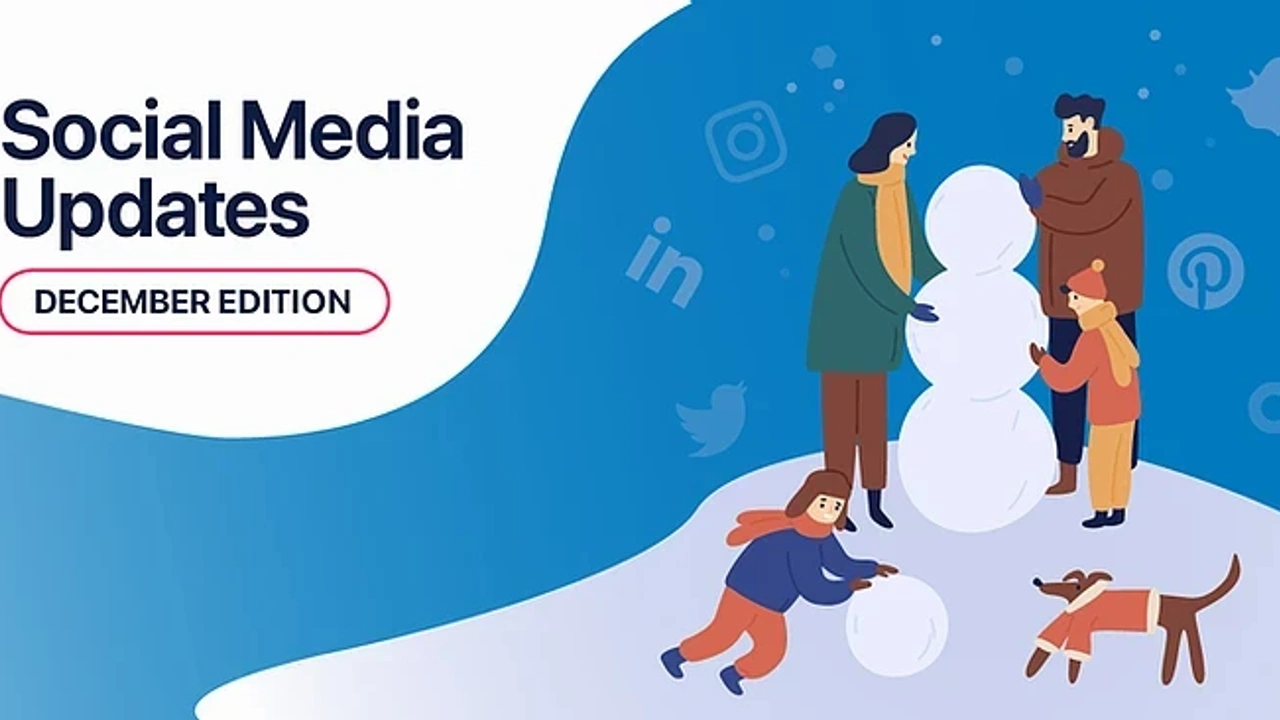 Social Media Updates This December That you Must Know
Social media is changing, so as a business leader, you should be aware of social media updates. Here are four of the top social media news from this month that you do not want to miss. Take a look and learn how your business can benefit from them.
LinkedIn's Sales Insights Are Set To Show More Market Data.
What better way to make use of an enormous professional database than to support companies in understanding trends, opportunities, potential connections, and market data? And this is where LinkedIn's sales insights tool comes in. Sales Insights help businesses understand the size and fast-growing nature of specific departments, functions, and accounts. In this way, they can accurately plan their sales strategy to point their sales team to the right accounts and drive more revenue. Sales Insights will also offer a real-time overview of business data to identify the best opportunities and boost business efforts. Social media update worth trying, what say?
Instagram Allows Up To Three Guests On Instagram Live.
Instagram now lets Indian users go live with three people at a time. Instagram Live views have grown by over 60% in India throughout 2020. Probably, that is why Instagram made the push in India first. By inviting more people to IG live, creators get an enormous opportunity to expand their reach and engagement. We cannot wait for the broader rollout of this social media update!
Social Business Site Brings Do-goodery And Commerce Together.
Facebook released a Social Business for Good hub as a new source for all types of businesses. The website features a clear guide to the resources and tools that can help companies advance their social impact, helpful for both companies with specific social-good business models and those who try to make a good impact with Corporate Social Responsibilities commitments.
The website allows businesses to find easy access to fundraiser tools and tips. Also, they find advice for maximizing reach and amplifying impact through awareness campaigns, Facebook Shops, and events.
Product And Branded Content Tags Are Now Available For Reels.
This month, Instagram announced that product and branded tags are possible for Reels. These tags, which are also available for Instagram posts and Stories, make Reels shoppable. Also, businesses can now promote posts with product tags as ads. Despite product tags, Instagram allows branded content tags to Reels and Live. These tags aim to improve transparency for sponsored posts.
The new creation workflow for Branded Content Ads tries to make the adding disclosures and approval process easier. And this allows creators to participate in the ad-creating process without having to post organically beforehand.
All these changes feel like Christmas presents for all businesses. What better to end this challenging year than more opportunities for businesses to promote themselves? Contact us if you want to use these amazing social media updates to maximize your brand exposure.